About us
At power kdp, we're a team of creative and experienced developers, and KDP sellers, with a mission to make the publishing process on Kindle direct publishing print on demand platform less time consuming, more productive and profitable, by providing very efficients tools that will ultimately increase your overall revenue and sales while saving you time.
AUTOMATION
Our powerful automation software allow you to fully automate your no content and low content books to kdp platform.
STRATEGY
Automation software come with an ultimate guide of best strategy allow you to scale your kdp business to the next level.
NICHES
In addition to automation software and ultimate guide, we provide our customers monthly profitable niches.
SUPPORT
We are available 24/7 for our customers to resolve all their inquiries and question regarding our service and kdp platform problems.
INTERIOR GENERATOR
Interior generator is a free tool allow you to generate different type of interiors with different size for both no content and low content books.
CATEGORY SEARCH
Our powerful category search tool help you to find the best categories for your kdp books.
Our Mission
Our mission is to provide all the appropriate tools that allow you to publish no content / low content books in high quality and best SEO formula possible, following focusing your entire efforts and time on creating a high quality designs and we do everything else.
We mentor you on the best possible strategies, inform you how to scale your business, provide you with the best profitable monthly niches, and provide you the best automation software that makes uploading books very easy, with an inteligent dashboard, detailed weekly statistics and settings to avoid any errors or violations of Amazon guidlines.
Best kdp automation software
Profitable niches
Kdp scaling strategies
Team
Our Crew
---
Meet our small team that make those great services.
Noureddine SAIAH
Founder ceo
Passionate about entrepreneurship and development, in my free time I enjoy playing fps games.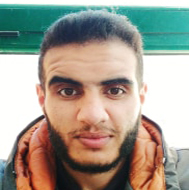 Abdennour BOUDJEMA
Co-founder HEAD DEVELOPER
I am passionate about learning, I love problem solving and adore reading French literature.