POWER KDP AUTOMATION
Automate your uploads, save time and take your KDP business to the next level securely with our amazon-guidelines-friendly and bugs-free software.
---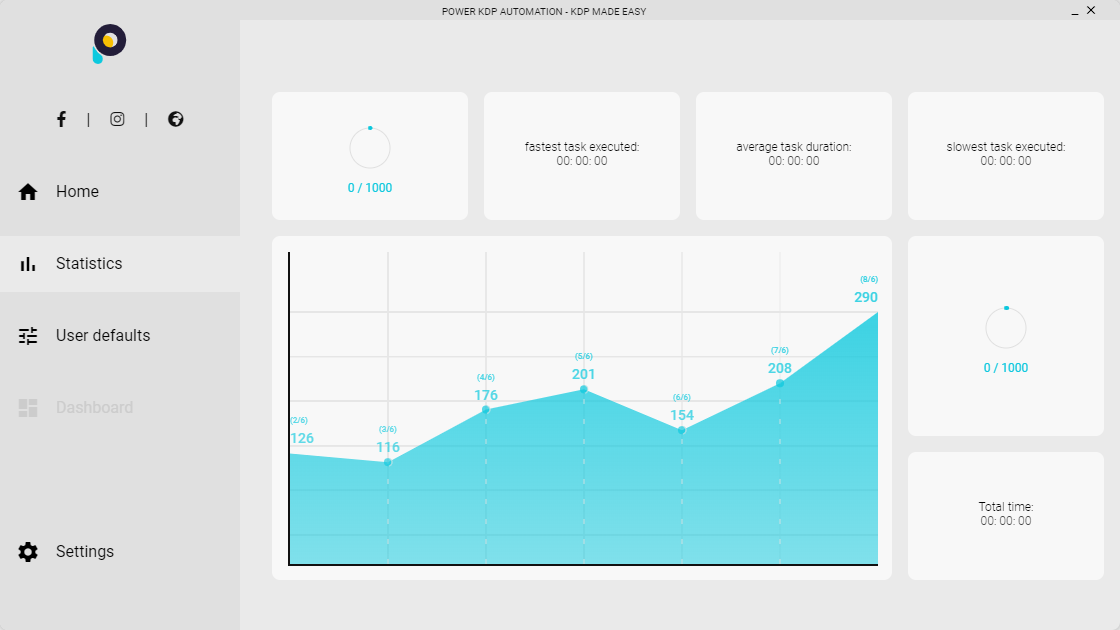 Make +$5,000+/mo
Selling Low Content Books on Amazon
Get in early on the opportunity of a lifetime: Sell low content books on the biggest e-commerce website in the world, and the best part : We will do 80% of the work for you!
Features
---
We're unlike any others on the market, rest assured.
Guidelines-friendly
We developed this application taking into consideration all of Amazon's guidelines. Don't worry, your account is safe.
No more dead drafts
Our application allows you to modify all your drafts and republish them automatically in a few seconds.

Dashboard
Our intelligent dashboard allows you to follow your uploads step by step and save your time!

Full Strategy
We will show you the process from scratch, how to research, design, upload, get sales.


Weekly statistics
weekly statistic of your uploads, which allows you to know your Rhythm and not to violate the weekly limit of Amazon 1000/week.
Unlimited Uploads
You're allowed to upload multiple books simultaneously to any amazon account you choose.


Safe Payment
Your payments are safe and secured 100% by Stripe and our SSL certificate.



Full Support
If you ever have any issues or something that is not working correctly, our support team is here for you.


How Does It Work?
---
Power KDP Automation offers you the possibility to fully automate your uploads to KDP. It's as easy as drag and drop xlsx file, adjusting your settings, and clicking start.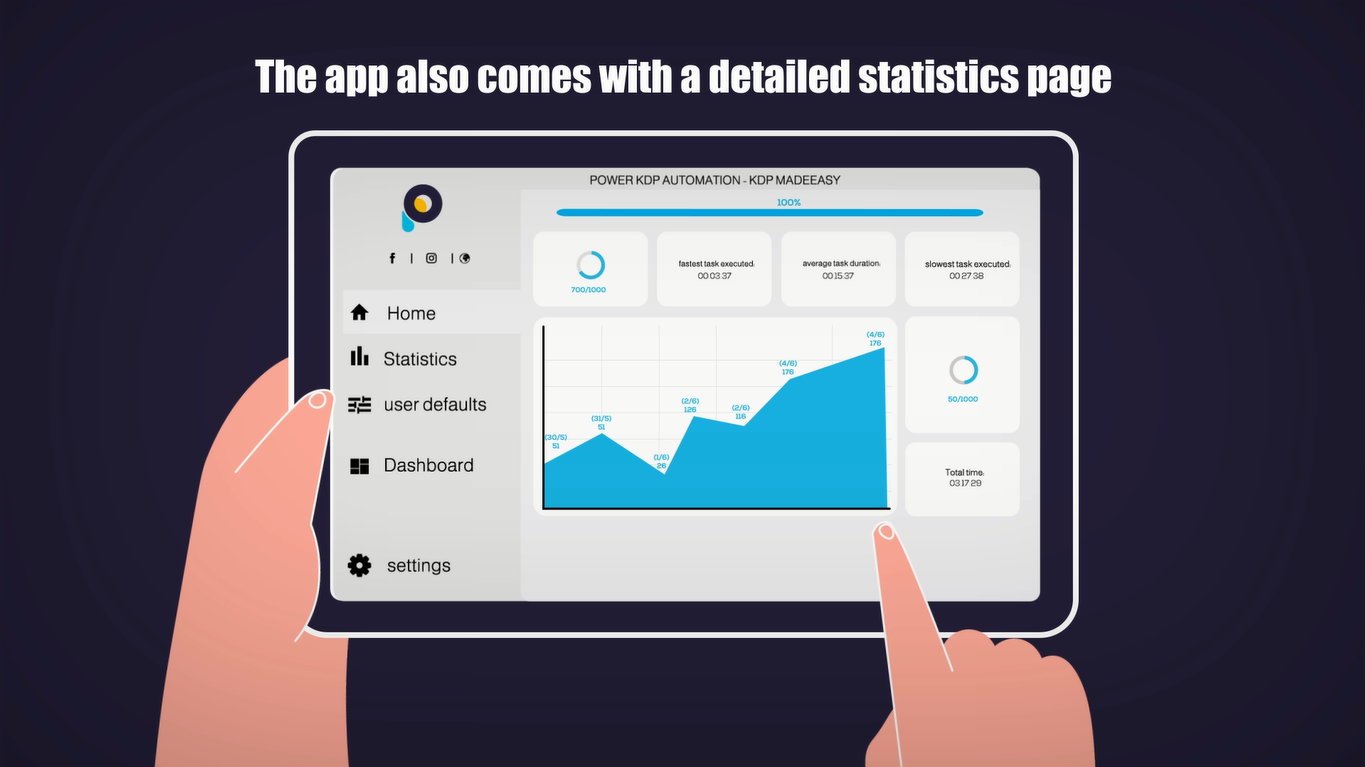 Get your license key

We offer monthly and yearly licenses, get your license key to start using Power KDP Automation.

Download Power KDP Automation

download your PKDP Automation application, strategy ebook and Monthly niches report from your dashboard.

Adjust your books settings

Adjust all parameters concerning paperback content, rights and prices.

Drag and drop your prefilled xlsx file

Export a blank xlsx sheet, fill all your books details then drag and drop it on the specified area.

Click Start and monitor the dashboard

Our intelligent dashboard allows you to follow your uploads step by step and save your time!

Invest your time in research and design.

Spend gained hours of automate uploading in research and making good design.
For a
limited time
, we are reducing our prices to over 50%, buy your license today and take advantage of the reduction for lifetime.
Why we're different ?
The Power KDP Automation application was designed to bring you value, in a very intelligent way.
These are some of the points that you should know
Read More
Strategy
Ultimate guide strategy ebook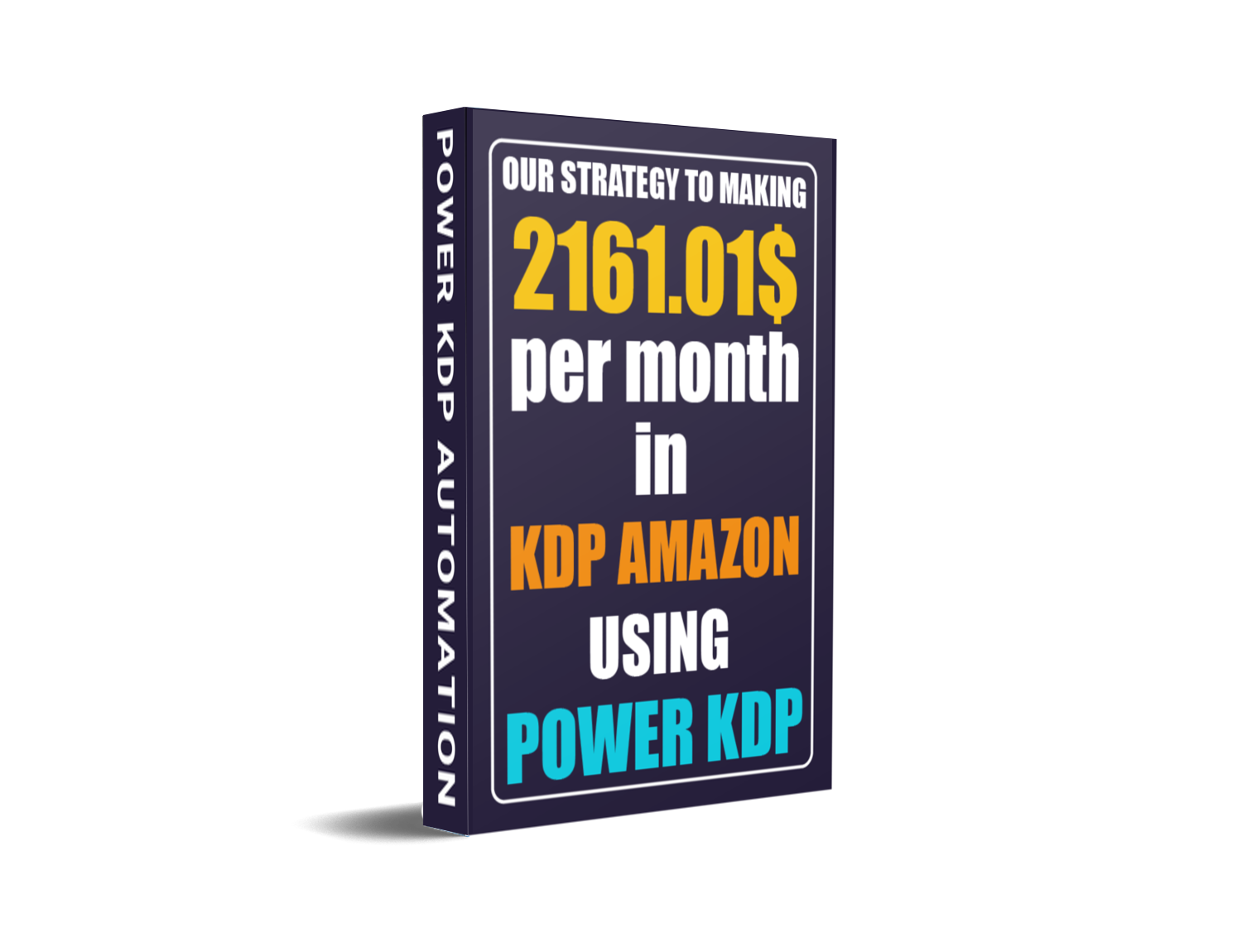 Automation
KDP automation software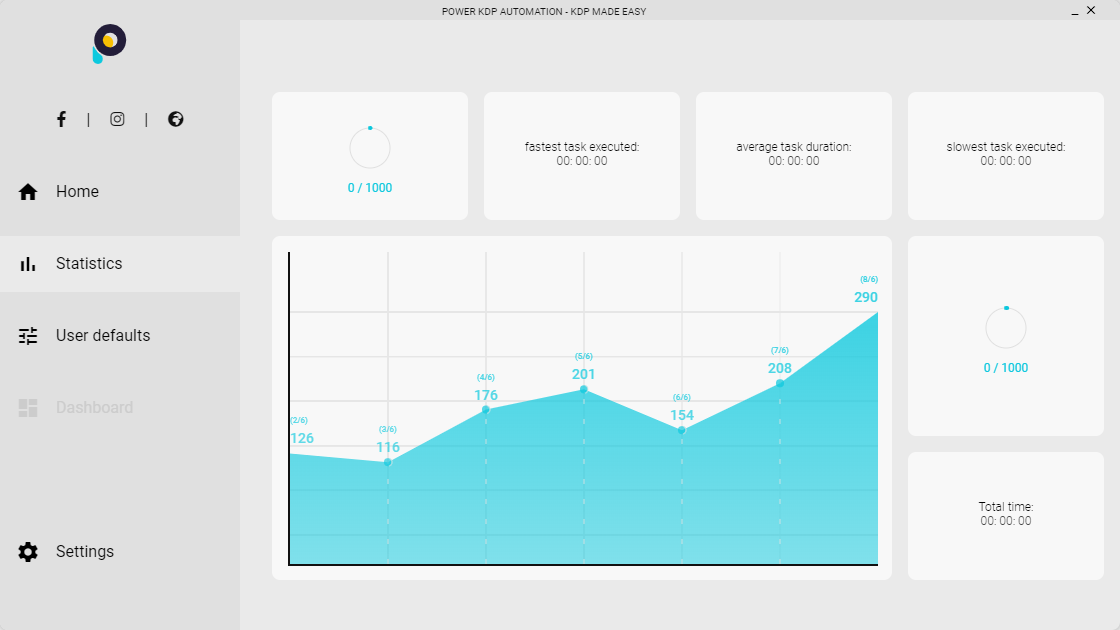 Niches
Monthly niches report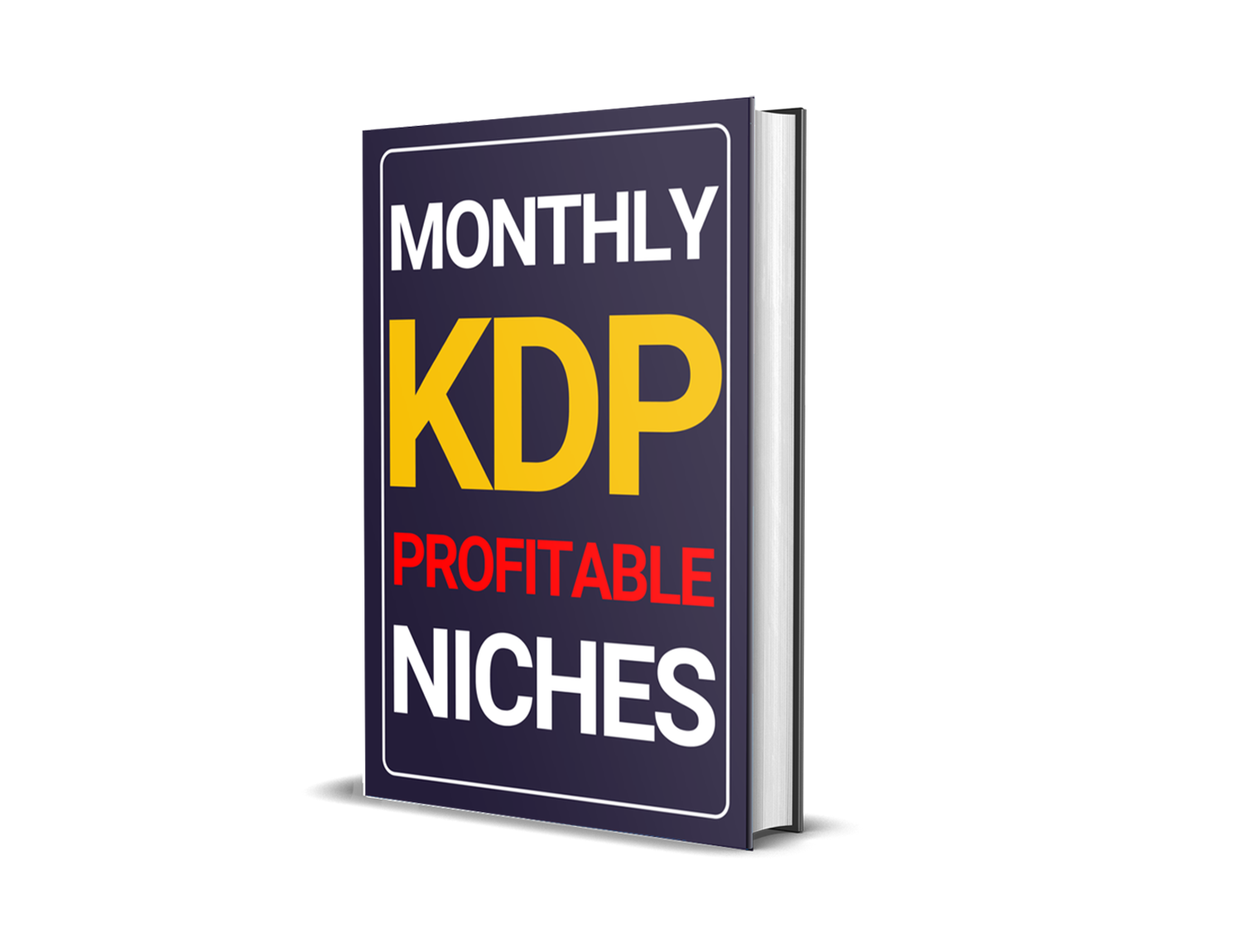 Pricing
Choose Your License Type
---
MONTHLY

$59.99
per month
$9.99

1 License for 1 PCs
Ultimate Strategy eBook
Monthly Profitable niches
Unlimited uploads
Excellent 24/7 support
Private facebook group
Lifetime Updates
Get Started
Best choice
ANNUALLY

$27.99
per YEAR
$8.33
3 Months for free
1 License for 1 PCs
Ultimate Strategy eBook
Monthly Profitable niches
Unlimited uploads
Excellent 24/7 support
Private facebook group
Lifetime Updates
Get Started
FAQ
Frequently Asked Questions
---
Got a question? We've got answers. If you have some other questions, contact us
Is my amazon account safe ?
Absolutely! we developed our app according to amazon guidelines.
please follow the recommended parameters and avoid infringing tradmarkes.
Is my data safe ?
Absolutely! all data used in Power KDP Automation are saved locally on your device.
what operating system we support ?
We support both Windows (32bit and 64bit) and MacOS.
Is this a secure site for purchases?
Absolutely! We work with top payment companies which guarantees your safety and security. All billing information are stored on our payment processing partner which has the most stringent level of certification available in the payments industry.
Can I cancel my subscription?
You can cancel your subscription anytime in your account. Once the subscription is cancelled, you will not be charged next month. You will continue to have access to your account until your current subscription expires.
How long are your contracts?
Currently, we offer monthly and yearly subscription. You can upgrade or cancel your account at any time with no further obligation.
Can I update my card details?
Yes. Go to the billing section of your dashboard and update your payment information.
Can I try your service for free?
Yes, you can take advantage of a 7-day trial before you decide to pay for a subscription.
Stay Tuned
Subscribe to our newsletter and receive the latest news from Powerkdp.